Specifically designed for Country General Managers to improve business results & profitability
Pilot500 has enabled 550+ pharma & healthcare senior executives (GMs, Regional Heads, COOs & CEOs) to quickly understand the in-field realities of their Field Force and MSL Teams across 65+ markets to better execute strategies that leverage Omnichannel/Digital resources, enhance First-line Management and improve overall Customer Experience.
Built over 20 years, Pilot500 is the largest independent web-based field assessment platform, comprising 500+ questions, customized for clients to quickly provide actionable insights to improve performance based on the reality of their commercial organizations' perceptions and behaviors.
THE KEY TO OPERATIONAL PERFORMANCE
"Executives fail when they fail to execute"
Jack Welch, Former CEO at GE
"Lack of execution: main cause of CEOs failing, not strategy"
Fortune magazine: "Why CEOs fail"? Ram Charan & Geoffrey Colvin.
Whilst the customer environment is continually evolving in terms of healthcare provision then so the pharmaceutical industry approach tends to evolve to match this.
It is clear that most Pharmaceuticals companies use a similar go-to market model, develop brand strategies they believe to be optimised, have similar processes and tools etc. So, what will make the difference in terms of performance? It is well documented in the world of strategy: that the ability to execute is critical and often a lack of ability to execute well is the main reason for failure.
They conclude: "It's rarely for lack of smarts or vision or strategy. Most unsuccessful CEOs stumble because of one simple, fatal shortcoming: bad execution"
In the Pharmaceutical world, it means that you could believe that you have the best the best brand strategy, the best training program etc. However, if there is a poor execution in the field because they your teams don't believe in or understand the strategy, or they don't apply the targeting strategy etc, then you lose time, energy and waste money. Therefore…
TO ASSESS AND IMPROVE THE LEVEL OF EXECUTION IS A CRITICAL KEY SUCCESS FACTOR.
THE CORE PROPOSITION
Each of the Pilot500® suite of propositions offers a quantitative 'deep dive' into the perceptions of the respondents on all aspects of running an effective Field force operation. All of the suite of propositions focus mainly on the key aspects of both (field force) productivity and the implementation by the field force of brand and company strategy. For most of the offerings Pilot500® is organised into '7 Management Keys'®.
For example, Pilot500® Field Force is one of the main solutions available within the Pilot500® suite of offerings to help senior managers make decisions to help drive the performance of their organisation.
The main objective of implementing Pilot500® Field Force is to measure and improve the field execution of all related strategies and tactics and to identify opportunities to strengthen the overall Field Force effectiveness. This will lead to improved decision making for running and resourcing the Field Force; therefore delivering an improved ROI.
>
THE APPROACH
Pilot500® is a web-based tool completed by all the selected respondents (including their line managers) with an average participation rate of 95% since 2001.
There are approximately 500+ standard questions, which would be customized into the Client Company's own language and jargon. The standard questions can be supplemented by further company-specific questions (often ~100-200).
The questionnaire is completed in local language and on average takes ~2 hours to answer.
The responses are anonymised for the core respondent cohort but any first line managers taking part are asked to respond on the basis of what they believe will be the average response from their team and these responses will then be visible in the results. This visibility allows for clarity on any differences in perception of each team from what their manager believes their team's responses would be.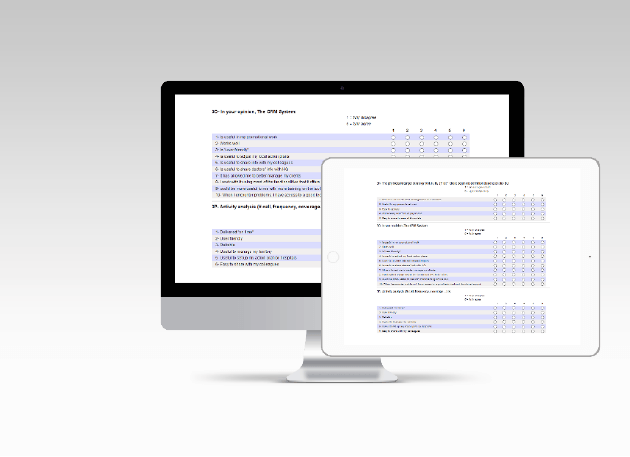 UNIQUE OFFERINGS
For Pilot500® Field Force, Pilot500® MSL and Pilot500® FLM the approach will determine each of the respondents 'Pilot500® Selling Style' using a proprietary Pilot500® defined set of questions and profiles each respondent on a 2D matrix. After 18 years experience with Pilot500® Field Force, we have observed a consistent and high correlation between certain Selling Styles and Field Force performance.
The large dataset of previous respondents (now >50,000) means that selected benchmark information is also provided and bespoke multi-country analyses can be prepared for multi-country deployments.
The results of each project not only consider the overall (National) picture but also include many levels of stratification such as: geography, team, brand, level of motivation, 'Pilot500® Selling Style', length of experience, seniority and the difference between respondent perception vs line managers perception; thus providing very granular information from which there is the opportunity to generate very detailed action plans.